Redefining the Way Work Gets Done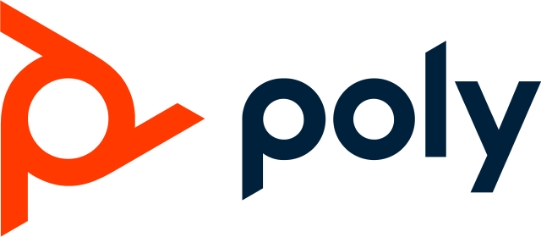 Poly is now a part of HP
Poly is a leading provider of innovative communication and collaboration solutions, empowering organizations to unleash the power of human collaboration. With a comprehensive range of products and services, Poly revolutionizes the way we connect, communicate, and collaborate. Poly's products have remarkable capabilities, and their solutions enhance productivity, efficiency, and seamless collaboration for businesses of all sizes.
Reliability and Scalability
Poly prioritizes reliability, delivering robust solutions that perform consistently in demanding business environments. Their products undergo rigorous testing to ensure superior quality and durability. Additionally, Poly's solutions are designed to scale, accommodating the evolving needs of organizations. Whether it's a small startup or a global enterprise, Poly's offerings can adapt and grow alongside the business, providing reliable and scalable communication and collaboration solutions.
Innovation and Future-Readiness
Poly remains at the forefront of innovation, continuously pushing boundaries to deliver cutting-edge communication and collaboration technologies. With a focus on research and development, they anticipate industry trends and incorporate emerging technologies into their solutions. By choosing Poly, organizations invest in future-ready solutions that can seamlessly integrate with evolving communication landscapes and emerging business requirements.
Flexible Collaboration Platforms
Poly's collaboration platforms offer flexibility and scalability, catering to the diverse needs of organizations. Whether it's a cloud-based solution or an on-premise deployment, Poly provides a range of options to suit various business requirements. Their platforms facilitate real-time communication, document sharing, and project management, enabling teams to collaborate seamlessly from anywhere. With Poly's collaboration platforms, organizations can break down geographical barriers and drive innovation through effective teamwork.
Cutting-Edge Audio Solutions
Poly offers cutting-edge audio solutions that deliver exceptional sound quality and clarity. Whether it's a headset, business phone, or conference phone, Poly's audio devices ensure crystal-clear communication. Their advanced noise-canceling technology eliminates background noise, enabling participants to focus on the conversation without distractions. With Poly's audio solutions, organizations can create immersive audio experiences that facilitate effective collaboration and decision-making.
High-Definition Video Conferencing
Poly's high-definition video conferencing solutions take remote collaboration to the next level. With lifelike video quality and smooth streaming, participants can connect face-to-face, regardless of their geographical locations. Poly's cameras capture every detail with precision, while their video collaboration platforms provide a seamless and intuitive user experience. Whether it's a one-on-one conversation or a large-scale virtual meeting, Poly's video conferencing solutions enable organizations to collaborate visually with ease.
Intelligent Meeting Room Solutions
Poly's intelligent meeting room solutions transform traditional meeting spaces into smart, connected environments. Their comprehensive range of products, including conference phones, room video systems, and room controllers, seamlessly integrate to create a cohesive meeting experience. With features like room automation, content sharing, and intelligent audio tracking, Poly ensures that meetings run smoothly and efficiently. Organizations can optimize their meeting room experiences, increase productivity, and foster effective collaboration with Poly's intelligent solutions.
Unified Communication and Collaboration
Poly's unified communications and collaboration solutions make it easy to integrate seamlessly with the platform and services of your choice. Poly has partnered with many Unified Communications platforms including Microsoft Teams, Zoom, 8x8, and Google to make communication easier and simplify collaboration for users. Poly's unified solutions empower organizations to communicate and collaborate effectively, irrespective of the platform.
Empowering Business
Poly revolutionizes the way organizations connect, communicate, and collaborate with their comprehensive range of communication and collaboration solutions. From cutting-edge audio and video solutions to intelligent meeting room systems and flexible collaboration platforms, Poly empowers businesses to harness the power of human collaboration. With reliability, scalability, innovation, and future-readiness at the core, Poly sets a new standard for seamless communication and collaboration experiences. Embrace the power of Poly and unlock the true potential of your organization's collaboration capabilities.