Mobile Speaker Phones
Traveling workers shouldn't have to sacrifice call quality. Now, with the newest selection of mobile speakerphones, they won't have to. Hands-free flexibility combines with plug and play simplicity to make these devices the new mobile office staple. Convert laptops, smart phones, or tablets into high-quality audio conferencing devices that turn any space into a conference room.
Allows mobile workers to get the most out of their smartphone
Hands-free flexibility
Makes conference calls possible anywhere
Natural sounding calls with simplified call management
Converts laptop/smartphone/tablet into a high-quality conferencing device
Plantronics Calisto 620
With a USB adapter, Plantronics' Calisto 620 mobile speakerphone turns any location into a conference room. Using simplified call management, the Calisto 620 features 360 degrees of audio coverage with a bi-directional microphone.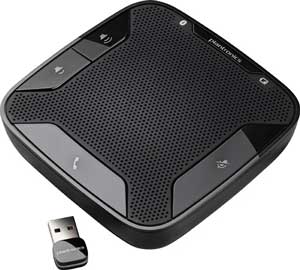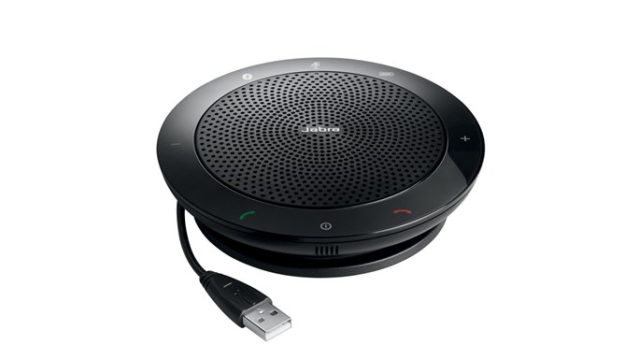 Jabra SPEAK 510
Using plug and play connectivity, Jabra's SPEAK 510 connects to a PC, tablet or smartphone with ease through Bluetooth or USB. It provides outstanding sound quality, without compromising a slim and compact design. With up to 100 meter range, even the most remote workers won't be out of reach.
Logitech P710e
Mobile workers can be treated to exceptional speakerphone quality audio with Logitech's P710e. This mobile speakerphone uses wideband audio with noise and echo-canceling technology to provide excellent quality on both ends. With up to 15 hours of battery life, the P710e can outlast even the longest workday.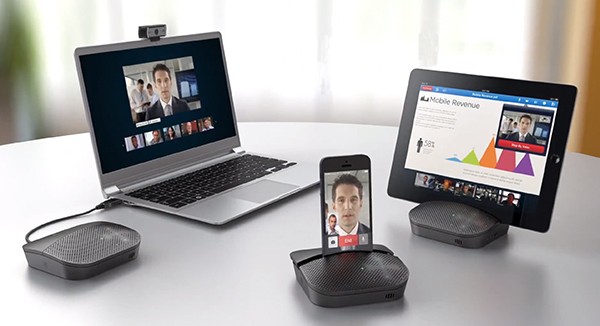 Callisto Communications is a unified communications company based out of St. Louis, Missouri. Contact us or call 636-812-3600 for more information.

Competitive AdvantagesWhy Callisto?
Same-day and international shipping
In House engineers & field technicians
Dozens of new and vintage product lines
150 Years combined experience
Top-notch customer service
Reliable in-house repair center