Vidyo has a complete telepresence solution portfolio for universal video conferencing.
Callisto Communications offers Vidyo room systems, desktops, and mobile video conferencing equipment. Vidyo video conferencing software is specifically designed for any business or industry need and incorporates multiple types of endpoints to meet technical standards.
Vidyo products are built on an award-winning video conference software-based platform designed by Vidyo. This makes all Vidyo video conference software and equipment fully customizable and easy to integrate. Callisto Communications sells and supports a variety of Vidyo video conferencing software.
Why Choose Vidyo?
Conventional video systems lock you into custom hardware, specialized chips, and a heavy-duty infrastructure just to support multiple participants in a conference. Vidyo solutions are different. Because the Vidyo architecture sidesteps compute-intensive bottlenecks like transcoding, components like VidyoRouter ™ run as software on a mainstream server and virtual platforms.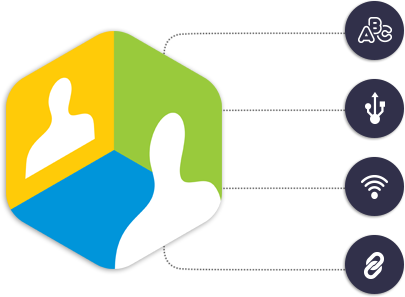 Easy to Use

Vidyo ® solutions automatically adapt to your network and the devices you use to deliver the best experience possible for every user.

Flexible

Vidyo ® components are also software-upgradable to deliver new features and enhanced performance down the line.

Scalability

Only Vidyo ® delivers 100+ concurrent HD connections per virtual appliance or unit of rack space.

Seamless Integration

Vidyo ® solutions automatically adapt to your network and the devices you use to deliver the best experience possible for every user.
Vidyo Platform
The VidyoWorks software platform lets you embed point-to-point and multipoint video, audio, content sharing, and collaboration inside your own applications, workflows, and custom web portals. Choose from client and server APIs to add Vidyo to an existing application or web portal, or a software development kit that lets you build a new communication solution using Vidyo's core technology.
Vidyo Products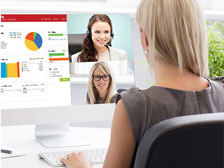 Vidyo Desktop
VidyoDesktop ™ and VidyoDesktop VE (virtual edition) extend high-quality video conferencing to Windows, Mac, and Linux computers, allowing users on these systems to participate virtually anywhere.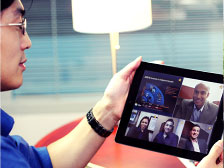 Vidyo Mobile
The VidyoMobile ™ app brings high-quality video conferencing to popular Apple and Android tablets and smartphones. Host a single or multi-party video conference from your office, home, or in transit.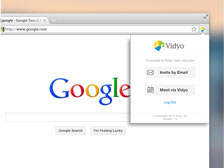 Vidyo Web
The VidyoWeb ™ browser extension lets participants join conferences from within a web browser on desktop computers. VidyoWeb is designed for guest participants who simply want an easy way to join a conference.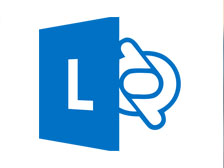 Vidyo Microsoft Lync
Vidyo's Extension for Microsoft Lync 2013 enables users to have best-of-breed video collaboration with the simplicity and familiarity of the Lync user interface, delivering continuously optimized experiences.
Vidyo Resources

Competitive AdvantagesWhy Callisto?
Same-day and international shipping
In House engineers & field technicians
Dozens of new and vintage product lines
150 Years combined experience
Top-notch customer service
Reliable in-house repair center